Predator Regular (Dutch)
"If it bleeds, we can kill it."
Dutch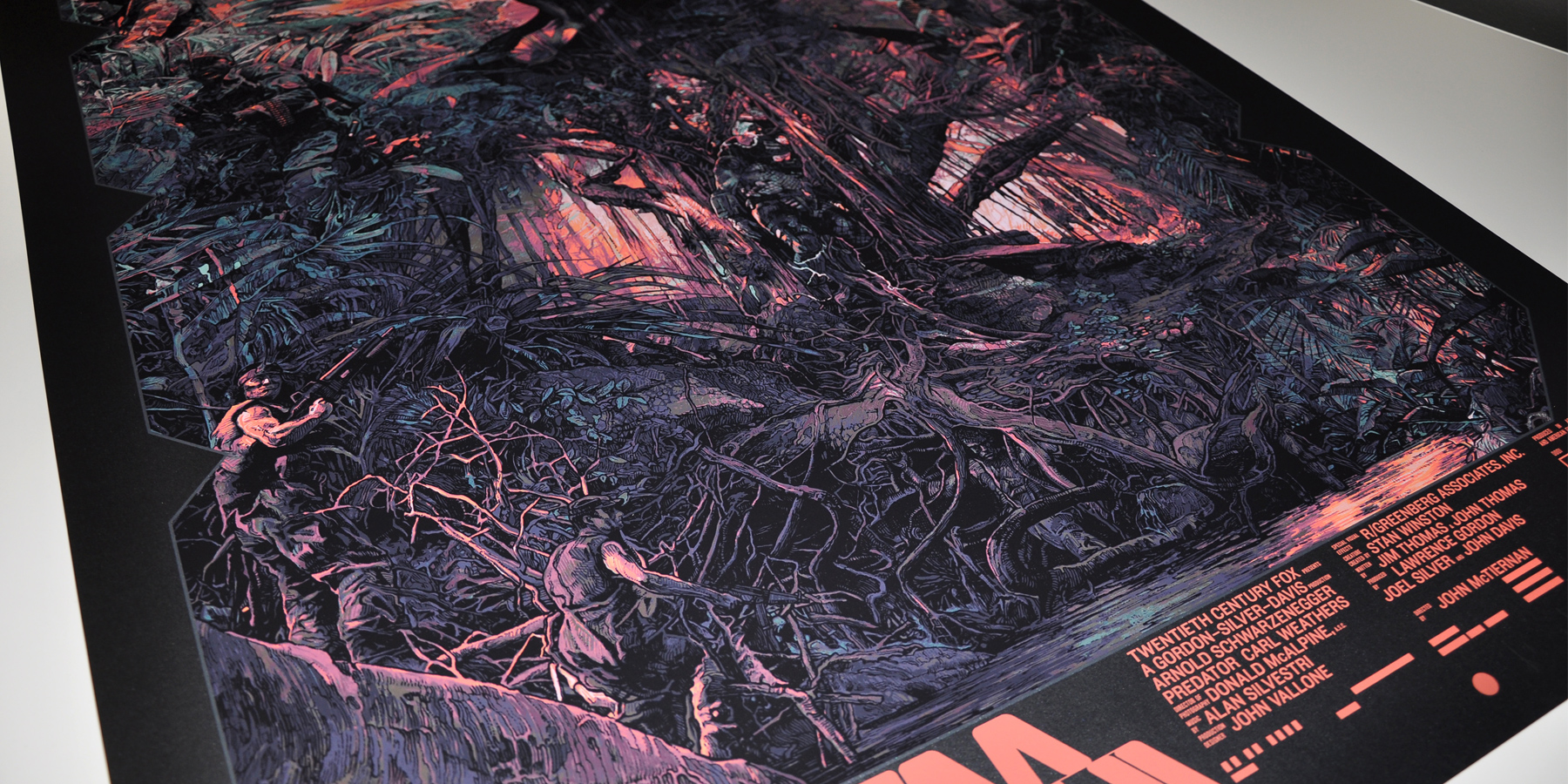 Predator Variant (Ugly M.F.)
"Not a thing. Not a f**cking trace.
No blood, no bodies... We hit nothing."
Poncho
Predator
16 color (regular) & 18 color (variant) screen print inspired by a 1987 action sci—fi classic written by Jim and John Thomas and directed by John McTiernan, starring Arnold Schwarzenegger and Carl Weathers. The movie tells a story of a team of commandos on a mission in a Central American jungle who find themselves hunted by an extraterrestrial warrior. Separations by Beffio Studio.

Private Commission
Size: 24 x 36"