Ex_Machina / Regular
"Impulse. Response. Fluid.
Imperfect. Patterned. Chaotic."
Nathan
Ex_Machina / Variant
"Do you want to be my friend?"
Ava
Ex_Machina / Red Foil Variant

"Isn't it strange, to create something
that hates you?"
Ava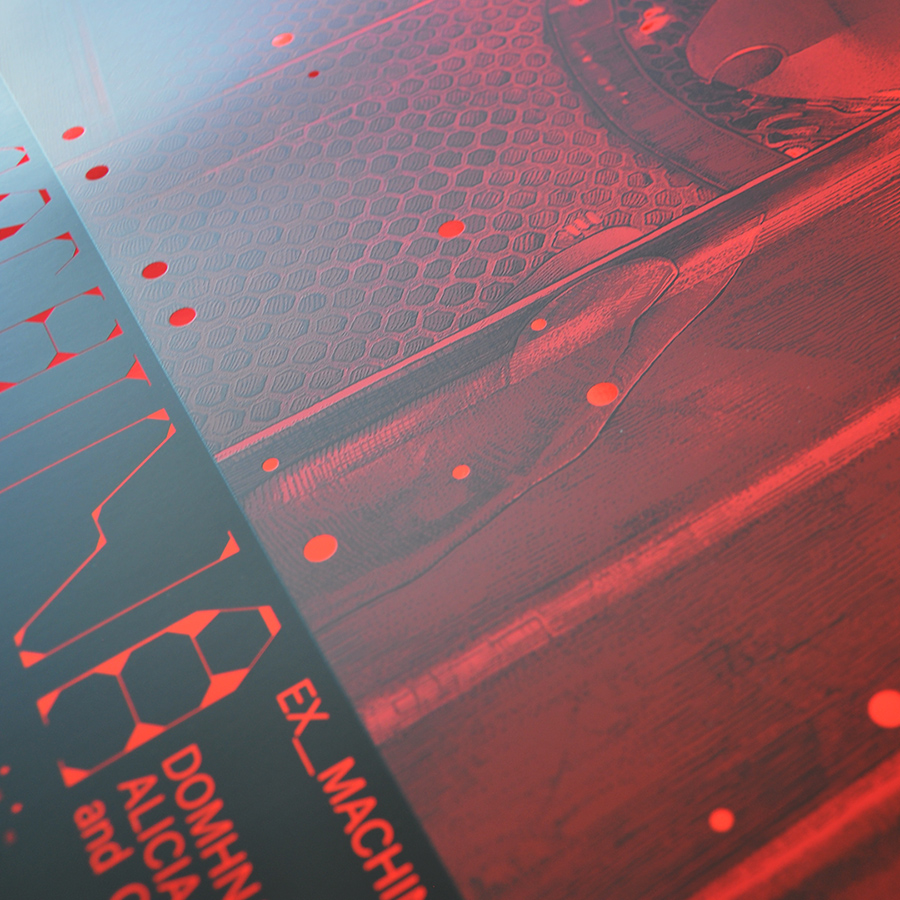 Ex_Machina
8 colour Regular printed on Mirri Silver Foil, 10 colour Variant printed on Neenah Stardream Opal paper & 7 colour Red Variant printed on Mirri Red Foil. All 3 versions inspired by a 2014 sci—fi film written & directed by Alex Garland, starring Alicia Vikander, Domhnall Gleeson & Oscar Isaac. The movie tells a story of a young programmer who is selected to participate in a ground—breaking experiment in synthetic intelligence by evaluating the human qualities of a highly advanced humanoid A.I. named Ava.

Printed by Lady Lazarus
Separations by Tom Lassota

AP copies available soon.
Private Commission
Size: 36 x 24"


November 2018—January 2021