Edge of Tomorrow — Regular
"Now listen carefully. This is a very important rule.
This is the only rule. You get injured on the filed,
you better make sure you die."
Rita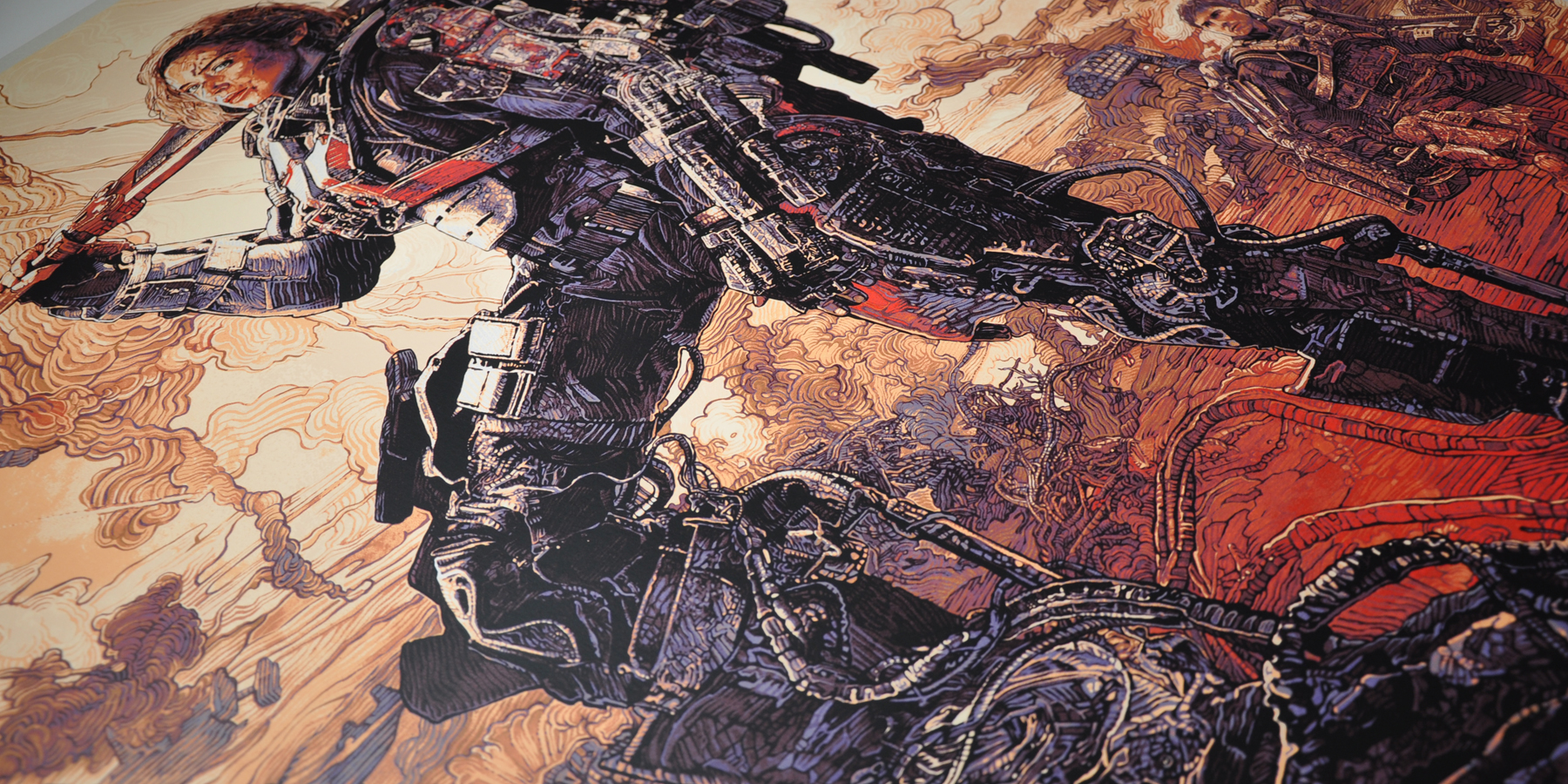 Ichiban Kill (Variant)
"What I am about to tell you sounds crazy,
but you have to listen to me. Your very lives depend on it.
You see, this isn't the first time (…)"
Cage
Angel of Verdun (Variant)
"Come find me when you wake up!"
Rita

Edge of Tomorrow
13 colour Regular, 14 colour Ichiban Kill Variant & 17 colour Angel of Verdun Variant. Screen printed poster prints inspired by a 2014 sci—fi action film directed by Doug Liman, starring Tom Cruise & Emily Blunt. The movie tells a story of a soldier fighting aliens who gets to relive the same day over and over again as the day restarts every time he gets killed.
Printed by Lady Lazarus / Separations by Tom Lassota
More images & process
here
AP copies available soon.
Private Commission
Size: 24 x 36"