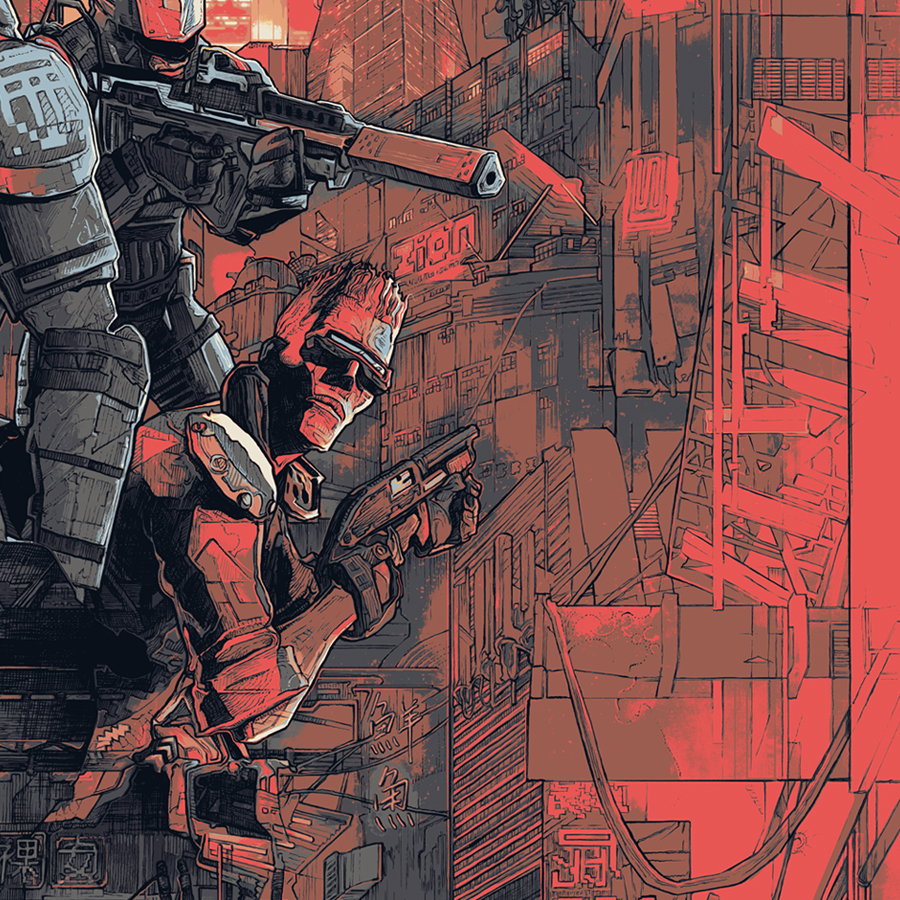 Due Process
Screen print version of the Due Process game poster I created for Annapurna Interactive. Due Process is a tactical FPS about planning and teamwork that rewards communication with teammates, allows players to draw a "playbook" directly onto the map during the planning phases, and presents a novel situation each play session thanks to a bounty of procedurally generated, hand—curated maps.

The final version of the poster is digital and printed in full color.
Copies of the poster are not available.
Client: Annapurna Interactive
Size: 37.8 x 36"
June 2018