BR2049 Opal Regular
"All the best memories are hers."
K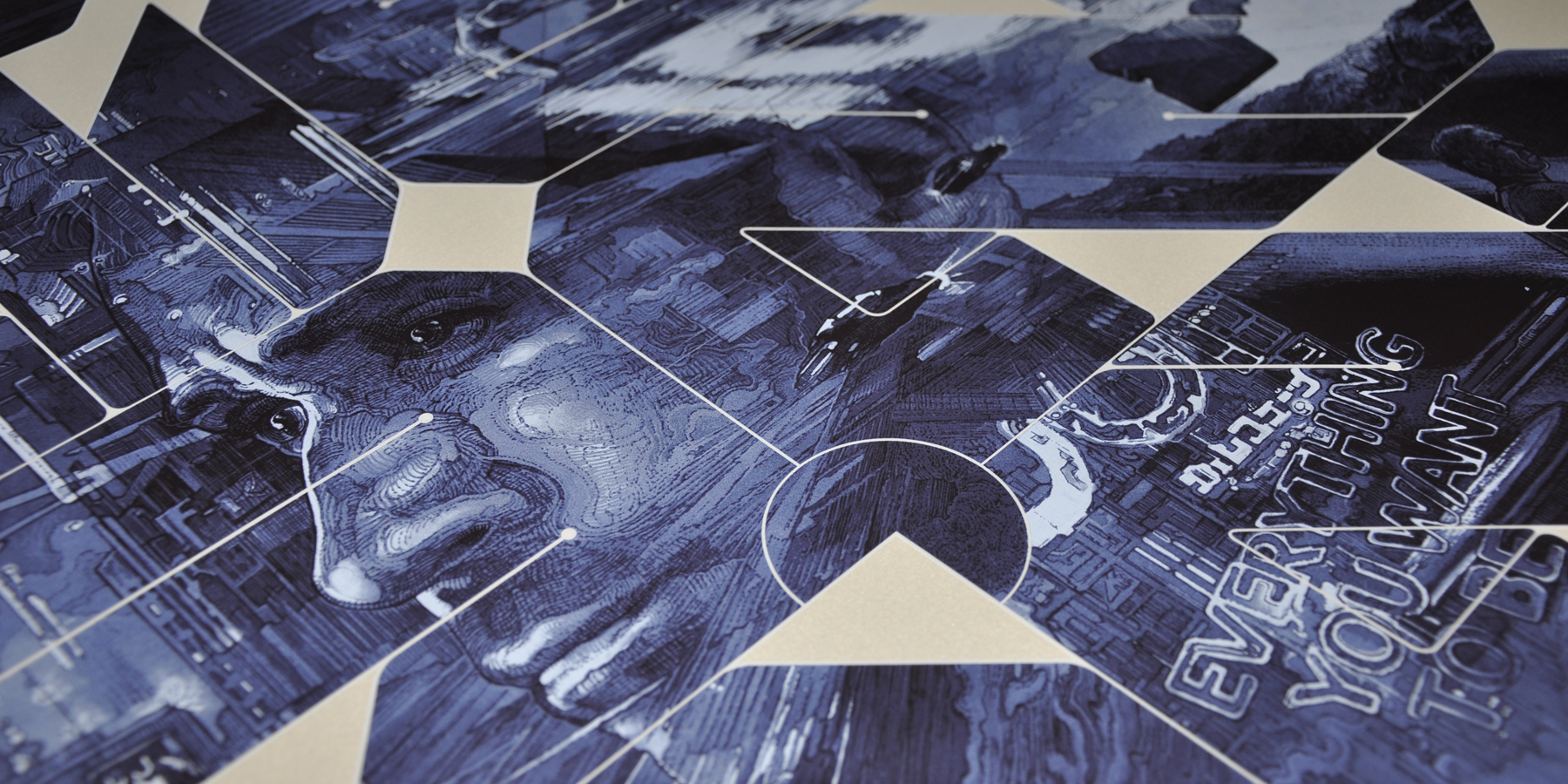 BR2049 Copper Variant
"Sometimes to love someone, you got to be a stranger."
Rick Deckard
BR2049 Replicant Variant
"I always knew you were special. Maybe this is how.
A child. Of woman born. Pushed into the world. Wanted. Loved."
Joi
Blade Runner 2049
12 color (regular opal & copper variant) & 20 color (Replicant variant) screen print inspired by a 2017 sci—fi masterpiece written by Hampton Fancher & Michael Green and directed by Denis Villeneuve, starring Ryan Gosling, Harrison Ford & Ana de Armas. The movie tells a story of a young blade runner's discovery of a long—buried secret leads him to track down former blade runner Rick Deckard, who's been missing for thirty years.
More images & process can be found
here.
Private Commission
Size: 24 x 36"