Annihilation — Regular
"Why did my husband volunteer for a suicide mission?"
Lena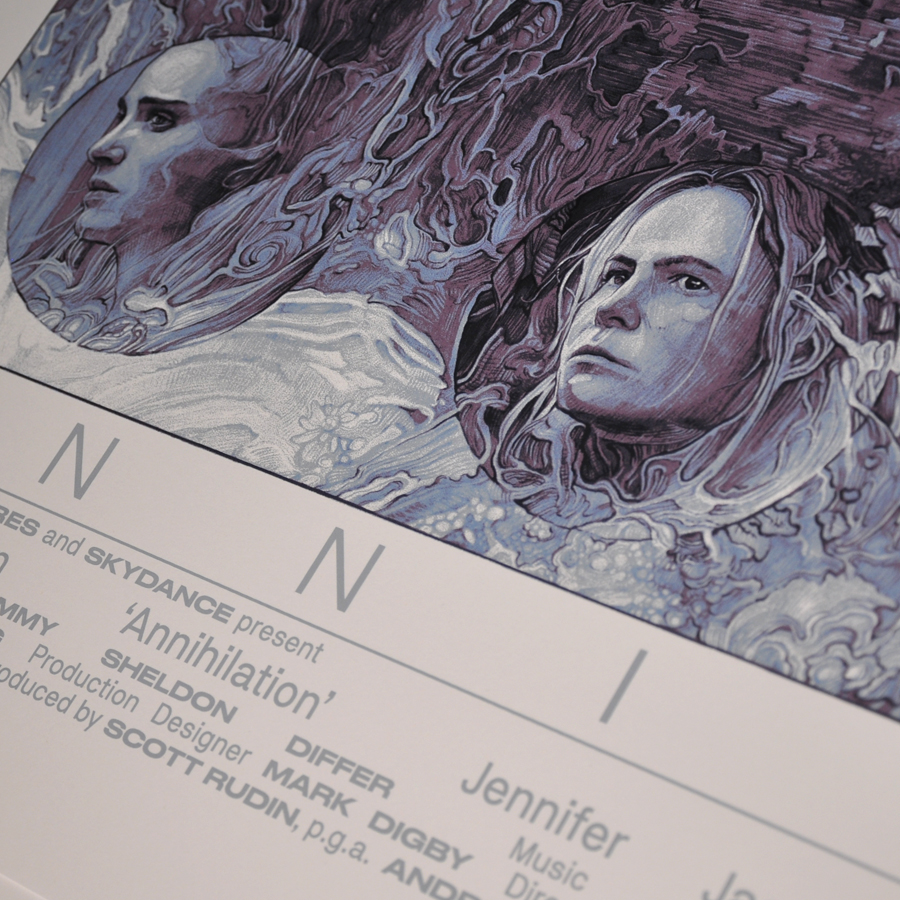 Annihilation — Variant
"The mutations were subtle at first;
More extreme as we got closer to the lighthouse.
Corruptions of form. Duplicates of form."
Lena
Annihilation Super Variant

"It wasn't destroying.
It was changing everything.
It was making something new."
Lena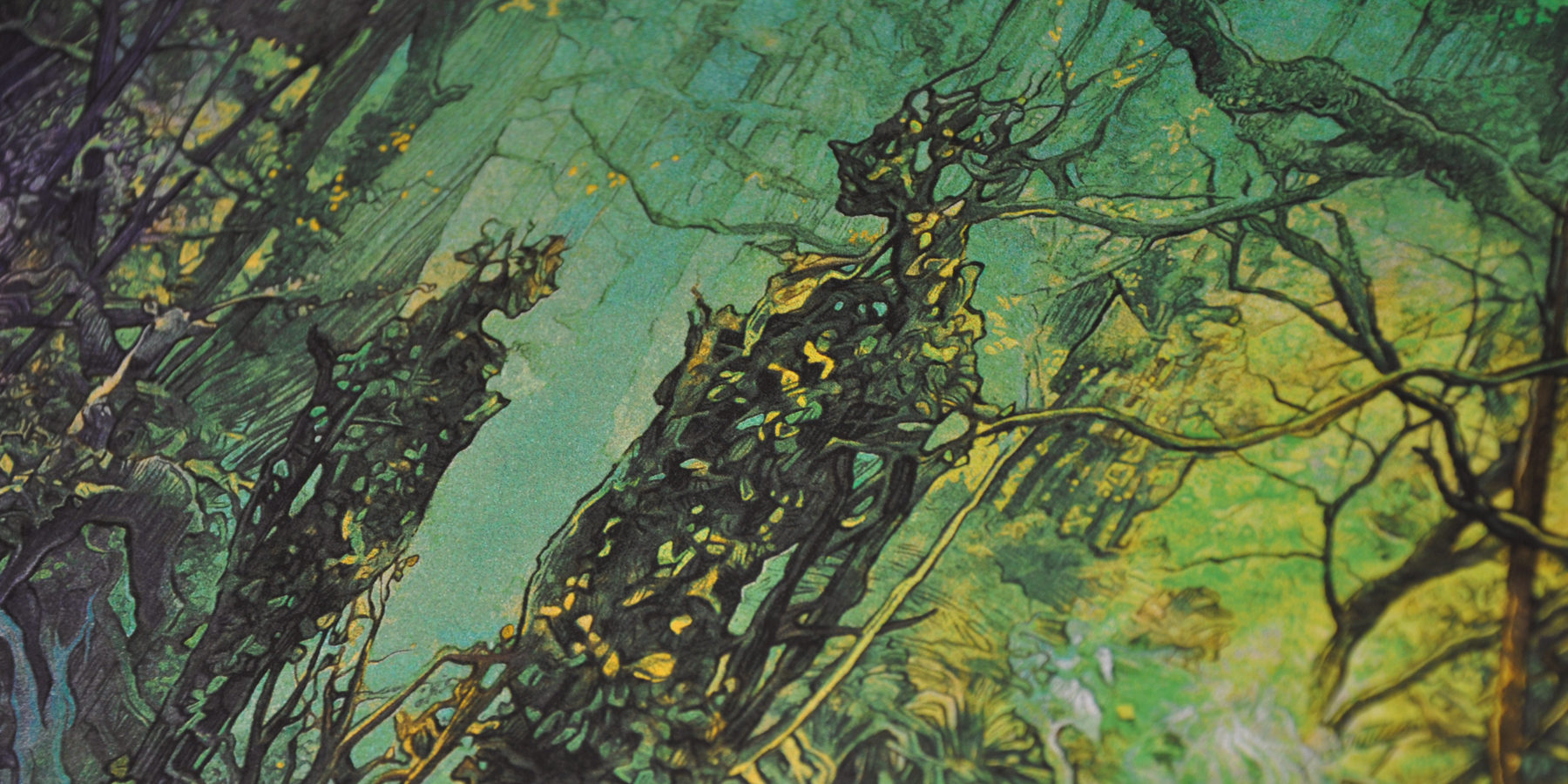 Annihilation
12 colour regular, 15 colour variant & 20 colour super variant silk screen print inspired by a 2018 sci—fi film written for the screen & directed by Alex Garland, based on the novel by Jeff VanderMeer, starring Natalie Portman, Jennifer Jason—Leigh & Tessa Thompson. The movie tells a story of a biologist who's husband disappears. She puts her name forward for an expedition into an environmental disaster zone but does not find what she is expecting.

Printed by Lady Lazarus
Separations for the Regular & Variant Tom Lassota

AP copies available soon.
Private Commission
Size: 36 x 24"


September 2018—August 2021